Company Profile
360 Global Transportation holds over twenty years of experience in Supply Chain Management, specializing in trucking, warehousing and distribution services. We implement an outsourcing business model to provide customized logistics solutions supporting the needs of medium to large corporations and government entities. Safety, compliance and premium in-class service is our top priority.
360 Global Transportation's initial focus will be in providing outsourcing and power-only, dedicated TL and LTL services to companies in need of local, regional, interstate and intrastate transportation support, but also providing distribution and warehousing services. The benefits to customers will be seen in increased cost efficiency, reduced operations overhead, streamlined distribution, and enhanced marketing. The 360 Global fleet will include an array of trailers, such as flat-beds, 53 inch trailers, 26 and 48 inch trailers, mini-axels, refrigerated trailers, etc. that will serve various client needs across the spectrum.
 We take honor in being certified by the platinum-standard certification agency of The Southern California Minority Supplier Development Council (SCMSDC) as a minority-owned business. ]
Vision
360 Global Transportation, located in Lakewood, California will expand and further operate an innovative successful Global,import and export transportation company providing prompt, dependable and efficient services with state of the art logistics and reliable professional services at affordable prices along with outsourcing trucking services. Mrs.Carmen Chestnut recognized this opportunity in March 15, 2012, when she started the company and has decided to go forward with its expansion.The company will continue to penetrate the market in the business of contracting for intrastate and national transportation of common commodities utilizing temperature controlled equipment and flat bed, dry van equipment designed to ensure complete client satisfaction. Mrs.Carmen Chestnut also recognizes the opportunities for offering fast and efficient services designed to reduce the number of undelivered loads through flexibility in movement (JNT) and cost effective operations. 360 Global Transportation will serve its areas of business and transportation working to make its operations more productive while at the same time controlling expenses.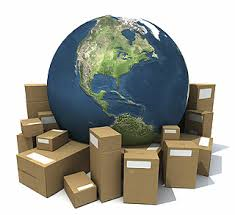 Satellite
Communication
EDI Compatible
Internet Truck Stop, ITS Soft Where
Transportation
Network
Mush Trucking, Nolan Transportation
TQL Transportation, Franco Trucking