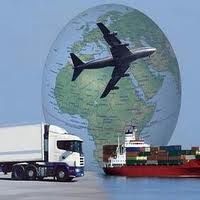 Build manufacturing facilities and ramp up production and inventory to meet customer demands.
Maximize sales with an extensive campaign to promote our products / services.
Add retail outlets, regional marketing / sales offices, print a direct-mail catalog.
Reinforce Customer Support services to handle the increased demands created by the influx of new orders and broader coverage of existing accounts.
Augment company staff to support and sustain prolonged growth under the new marketing plan.
Increase Research and Development to create additional follow-on products as well as to further fine-tune our competitive advantages.
Our Company will provide cost management solutions for our clients, helping them to manage future increases avoid market fluctuations. 360 Global Transportation will provides the best in customer service.
All orders are efficiently monitored from initialization to final delivery. Our ERP system will facilitate scanning, bar coding, inventory control, and tracking Offering supply chain management warehousing, transportation,distribution, logistics and enterprise-level information technology. We will strive for Pursuit to Perfection as one commen goal